About Me
Prof. Pooi See, LEE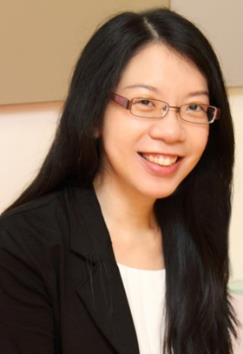 B.Sc (Hons), Ph.D
School of Materials Science and Engineering
Nanyang Technological University
Singapore 639798
Email:
pslee@ntu.edu.sg
Phone: (+65) 6790-4441 and (+65) 6592-8697
Fax: (+65) 6790-9081
Office: MSE N4.1-L2-31 and ABN-01b-11
Biography
Prof. Lee received her Ph.D. degree from National University of Singapore in 2002. She joined Chartered Semiconductor Manufacturing Ltd (now Globalfoundries) in research and technology development department from 2002-2003. She is a recipient of the 2001 Norman Hackerman Young Author award presented by the Electrochemical Society, USA. In January 2004, she joined the School of Materials Science and Engineering, Nanyang Technological University as an Assistant Professor. She was promoted to tenured Associate Professor in 2009. In Sept 2015, she was promoted to Full Professor.
Pooi See has authored and co-authored many publications in the field of nanomaterials for energy and electronics applications. She holds more than 30 patents filed/provisional applications at present. She served as the Sub-Dean/Asst. Chair (undergraduate) in MSE from July 2004-2008, Associate Chair (Research) in June 2012-2014, and Associate Chair (Faculty) in March 2014. She was awarded the National Day Awards, Public Administration Medal (Bronze) in 2014. Pooi See is a recipient of the prestigious NRF Investigatorship, Class 2015. From 2016 to 2019, she served as the Associate Dean in College of Engineering. She is appointed as the Dean of Graduate College in 2020.

Pooi See is a member of Materials Research Society and she serves as the editorial board member of Advanced Energy Materials, Account of Materials Research, Advanced Intelligent Systems, Batteries & Supercaps, NPG Asia Materials, PLOS One, Scientific Reports and Frontier. She is the Senior Editor of ACS Energy Letters and Associate Editor of STAM. She is interested in synthesizing innovative nanomaterials, and harnessing its multi-functionality through understanding the structural-property characteristics. She has developed high energy capacitors, energy saving electrochromic coatings, novel transparent conductors, flexible and stretchable devices. She is keen in advancing the frontier of green nanotechnology and to translate research outcomes into real solutions. She is elected as the National Academy of Inventors (NAI) Fellow in 2020, the highest professional distinction accorded solely to academic inventors.