Latest Updates
August 2021 — Please check out the AgileGAN demo where you can stylize your own portrait photos. This is based on our SIGGRAPH paper — for more details, see the project site.
April 2021 — Many of the positions listed previously have been taken up. Nonetheless, as the research projects continue, other positions may become available over time. Those interested may email me (astjcham + ntu domain) indicating your interest and attaching your résumé and preferably with a research statement. Due to the current pandemic safety regulations in Singapore, high priority will be given to applicants who are already in Singapore.

Singtel Cognitive and Artificial Intelligence Lab (SCALE@NTU). There are two research focii:

3D-assisted next-generation face analysis. Potential topics that the researcher may be assigned to work on include: (i) accurate dynamic 3D reconstruction of facial shape, appearance and motion, (ii) inference of underlying personal attributes including but not limited to gender, age, emotions and moods, and (iii) output image/video manipulation such as video-driven facial animation of avatars and caricatures, face relighting and facial attribute transfer between different individuals.
Links to job postings: Research Fellow, Research Assistant.
Video analysis and synthesis for augmented & virtual reality. Potential topics may include human body appearance reconstruction and motion transfer, for purposes of animating hyper-realistic avatars.

Rehabilitation Research Institute of Singapore (RRIS). The project Towards Data-Driven Ability Gap Modelling aims to develop computational models for learning and predicting the physical abilities and competencies of individuals to perform previously unobserved tasks via the use of deep learning methods in conjunction with 3D motion-captured datasets.
Links to job postings: Research Fellow, Research Associate or Assistant

April 2019 — Please check out our

pluralistic image completion

project which will be presented at CVPR 2019, that includes a

web demo

. As of 26 April after a month from release, we have more than 1,800 unique IP addresses trying the demo over 30,000 times.
Welcome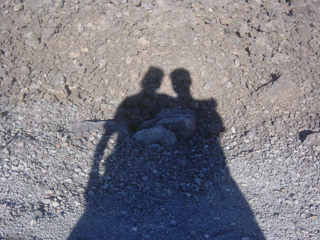 Warm companionship provide fleeting cool respite for sun-drenched lava (Kilauea, Hawaii Volcanoes National Park, December 2001)